Official Sponsor 
The official sponsor of Texas EMS Blood Month is Texana Public Affairs.  
Texana Public Affairs offers services involving public affairs & government relations, advocacy consulting, business cultivation, and more.  Texana Public Affairs has over 20 years of legislative expertise at the Texas Legislature and is a Joel Romo group.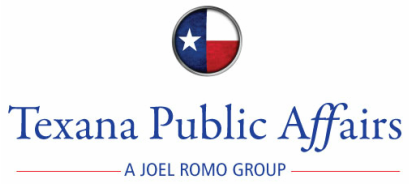 Official Partners
Austin EMS Association
The Austin EMS Association represents over 500 EMS Professionals serving the City of Austin and Travis County.  They are the largest individual EMS association in the state of Texas. 
We Are Blood 
We Are Blood has drawn Central Texans together since 1951 to provide and protect the community blood supply. By inspiring people to donate locally and to take pride in this precious shared resource, they're making sure all Central Texans will continue to have access to life-saving blood when they need it.
North Texas Regional EMS
The goal at NTREMS is simple: to make a positive impact on every patient, provider, and healthcare facility they interact with.  NTREMS serves the DFW metroplex and is one of the first EMS systems in the nation to carry whole blood products on every ambulance.  
Special Adviser 
Andrew Fisher, MPAS, PA-C, LP
Chairman | National Stop the Bleed Month 
Partnership Opportunities
Texas EMS Blood Month is strengthened by additional partners.  Email info@atemsp.org to inquire about an official partnership.